RV/Campground & Tenting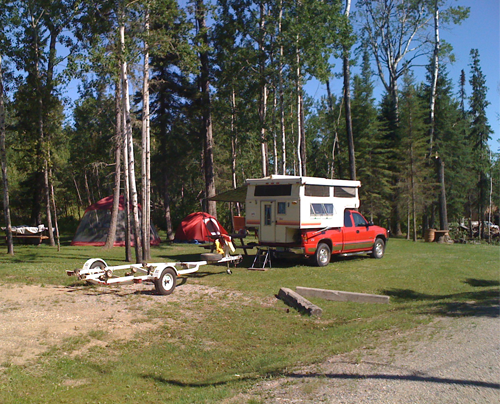 We offer a full service campground for R.V.s (water, sewer and electric) as well as tenting. Our bathhouse has indoor showers and flushing toilets. You will have use of all camp facilities including fish house with freezer and wrapping. Private Boat launching, landing, and firewood is available.
RV Parking, per day
Tenting
Tenting with Electric
Private Boats
$20.00 per day, per person
$14.00 per day, per person
$16.00 per day, per person
$14.00 per day, per boat
Guiding services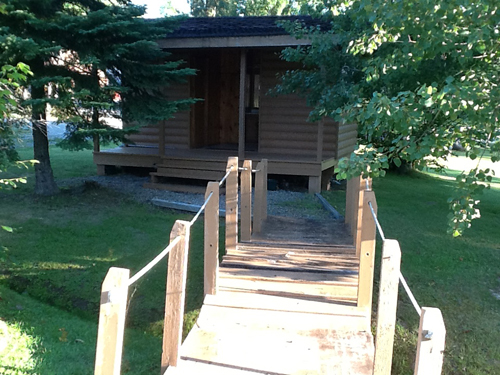 We hire experienced guides who are familiar with Lac Seul and its fisheries and have spent many years fishing on Lac Seul. They are not required but are available by the day or week. Advanced reservation is suggested.
Whitewing's water
All your water at Whitewing Resort comes from a deep well that goes far down into rock to springs and you will know by the coldness and the refreshing taste you are drinking spring water. Our water is tested by our health department and has always tested pure. Many of our new guests bring bottles of water but, after tasting our water, end up refilling their bottles from our well.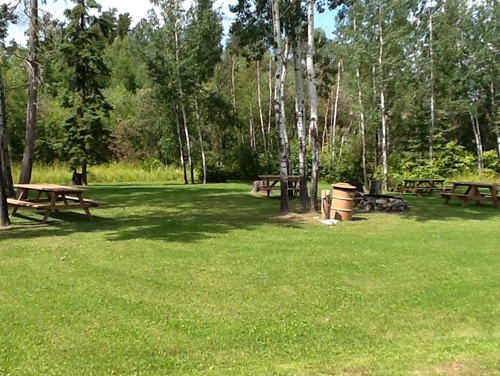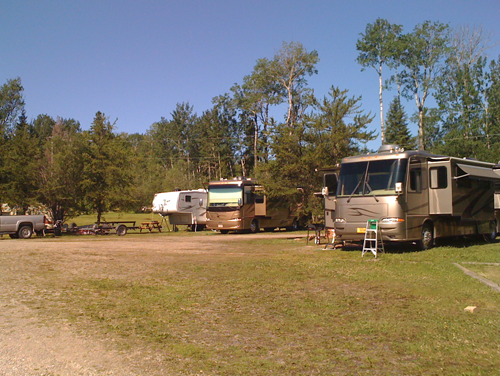 Pets
Pets are not encouraged, but we do realize that sometimes people just want their pet with them and there is a $50.00 charge. All pets must be on a leash at all times and must be walked out of our camp area and with respect for others. Pets must be kenneled while in cabins.